Latest Listings Updated Hourly
Find the latest listings available in your area in an easy to use search!
Find a Home »
Meet Allison
I am a local market expert who will deliver you excellent results and service
Connect with Allison »
Get a Pro Home Valuation
Would you like to know the value of your home? Get an expert evaluation!
Get your Report »
My husband and I had the great pleasure of working with Allison from the Allison Ziefert Real Estate Group when looking for our new home. From day one, Allison was extremely responsive, had constant attention to detail and great suggestions for homes to view based on what we were looking for. All throughout the negotiations and closing Allison was there quickly handling any issues that may have risen, while constantly reminded us not to stress and simply breathe. We highly recommend Allison for all your real estate needs.

Allison sold our house quickly for well above listing price. Her team enabled us to get to closing smoothly and we were very happy working with Allison and her very knowledgeable team.

If you are moving to Maplewood, South/West Orange area you only need one team, Ginge Calhoun and Allison Ziefert, to make all your suburban dreams come true! Ginge masterfully and so thoughtfully led us through our extraction from tiny-apartment-Brooklyn-living to our gorgeous dream home in West Orange! We could not have been more lucky to have had Ginge by our side as she helped us navigate and curate our first home buying experience. We were impressed at every turn by Ginge's deep knowledge of the area and her endless network of helpful resources. Ginge's sparkling reputation in the community precedes her. You know have the right realtor when other real estate professionals and contractors you meet through the home buying process continually say, "you're working with Ginge? You're lucky. She's a pro!" And they were right. She is an incredible, honest, reliable resource and she will stand behind you every step of the way to get you your dream home!

Cannot speak more highly of the team at Allison Ziefert Real Estate Group. Ginge was our agent and, as first time buyers, we felt so cared for and educated throughout the whole process. From our first call to closing day, we knew the Ginge and the whole team was in our corner, understood our needs, and was fighting/ rooting for us. Everything we could have needed or questions we could ask - the team was a step ahead. We recommend these brilliant woman so, so much! Thank you to this team for finding us our forever home - during a global pandemic!

Sarah ("Ginge") and team were amazing from start to finish! The AZ team were recommended by a work colleague so we really didn't spend much time look at other realtors. As first time buyers we had no idea what to expect and Ginge provided great advice and guidance, helping us to navigate our way  onto the property ladder. From the first phone conversation it was clear that the AZ team could provide a start to finish concierge service, helping us understand the local market and what it takes to secure a home. Ginge was always available to answer our questions, connect us with the right people, and provide valuable insights. We ended up closing the same week the country basically shutdown due to Covid-19 and Ginge was a complete rockstar! She constantly updated us as situations changed on a daily basis and even worked with our closing company to do a curbside closing...a weird and unforgettable experience. If the AZ team were able to help us find and purchase a home during a global pandemic I'm pretty sure they can do anything they put their minds to! Overall a great service! Would recommend the AZ team to anyone, but particularly first time buyers looking for a realtor they can trust

Allison was recommended to me by a family member who is a realtor out of state. As crazy as the process of selling a house can be, Allison and her team gave me a sense of reassurance that everything was going to work out, and it did! Their team has all of the essential tools to make the process go as smoothly as possible. They are very dedicated to their client and always willing to go the extra mile for the client. Answered any questions and addressed all concerns I had at any given time of day and in a timely manner. During my selling process, some unexpected things came out as a result of the home inspection. Because of Allison and her team, I was able to resolve these issues very quickly. They have a number of trusted contractors, engineers and other professionals on "speed dial." Special thank you to Jaime Richter, who on numerous occasions, stepped in and took care of things when I was unable to be at the house. I highly recommend you entrust them with your home selling process.

Our Maplewood home was sold in December of 2019. The Allison Ziefert team assisted us from start to finish. From the moment we met Allison to our closing date, we were extremely impressed with her group. Having bought and sold homes with others in the past, we truly did feel a difference in working with this team. Allison was warm, professional and most of all honest. As all home sellers, there comes a point where what we want and the reality of pricing our homes must merge. Allison assisted us to this point and we believe that due to this, our final offer was well over our asking price! We always felt our best interest as clients were priority with Allison and this truly was key in selling our home. In this day and age, the home selling process and all the things needed to come to market can be very daunting to say the least. From the initial signing, Allison's team guided us step-by-step through this process, and because of this it was a very smooth experience. Jaime was wonderful and made several visits to our home in order to prepare us for closing. Laura assisted in all of the marketing required. The group was always in contact with us and communication was never lacking. We highly recommend this group for those selling their homes in this exceedingly sought after Maplewood area. You will not be disappointed.

Warm, friendly support and assistance as we found our first US home after relocating from the UK. I wouldn't hesitate to thoroughly recommend Ginge and the team.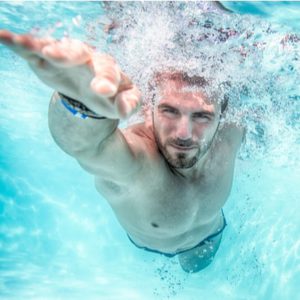 Homes with pools are a HOT commodity in the Maplewood, S. Orange, Montclair and Short Hills NJ markets right now. With so many city dwellers flocking to the suburbs and summer plans cancelled for many families homes with pools, which…
If you are looking for a community to land in that is an affordable alternative to pricier Livingston, Montclair and Maplewood/S. Orange, and super convenient to transportation, recreational amenities dining and shopping, then the St. Cloud Section of West Orange…
If you are looking for a community to land in that is an affordable alternative to pricier South Orange/Maplewood and Montclair, then the Gregory Section of West Orange could be a great option for you. The area is named for…